16.07.2014
Barbara J. Ryan re-appointed as GEO Secretariat Director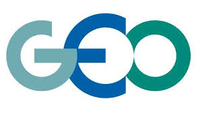 Barbara J. Ryan has been re-appointed, without competition, to a second, three year term as the Secretariat Director of the Group on Earth Observations (GEO). Ryan's re-appointment was made by unanimous consent of the GEO Executive Committee.
Based in Geneva, GEO is a voluntary partnership of governments and organizations that envisions "a future wherein decisions and actions for the benefit of humankind are informed by coordinated, comprehensive and sustained Earth observations and information. GEO's initial ten year mandate was extended for another decade by its Ministerial body in January of this year (see: http://www.earthobservations.org/).
GEO's primary focus is to create a
Global Earth Observation System of Systems (GEOSS)
to address environmental and societal challenges facing decision leaders and individual citizens across nine essential areas: agriculture, biodiversity, climate, disasters, ecosystems, energy, health, water and weather.
Among the primary objectives objectives of EU BON is the integration of its framework with the
Global Earth Biodiversity Observation Network project GEO BON
and the Global Earth Observation System of Systems (GEOSS). The aim of GEO BON is to build a monitoring network that presents a full picture of what is happening to biological diversity worldwide.
The system will use masses of biological information with data and forecasts on climate change, pollution, land use, biological invasions and other threats to biodiversity. EU BON aims to facilitate GEO BON's work towards the creation of global biodiversity data network through contributing significant and integrated European capacities, data, and resources.

Print this article