20.10.2014 - 21.10.2014
Final SCARCE International Conference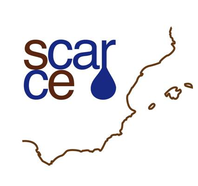 The final SCARCE International Conference "River Conservation under Water Scarcity: Integration of water quantity and quality in Iberian Rivers under global change" will take place on 20 - 21 October 2014 in Terragona, Spain.
SCARCE is a multipurpose project that aims to describe and predict the relevance of global change impacts on water availability, water quality and ecosystem services in Mediterranean river basins of the Iberian Peninsula, as well as their impacts on the human society and economy. The project has assembled a multidisciplinary team of leading scientists in the fields of hydrology, geomorphology, chemistry, ecology, ecotoxicology, economy, engineering and modelling, in an unknown effort in the CONSOLIDER framework. The topics of the Final SCARCE International Conference are:
Integrating the effects of chemical quality with environmental stressors on biodiversity and human risks
Linking chemical exposure and biological effects
Integrated assessment of water quantity and quality and Global Change
Integrating results to predict global change impacts on freshwater ecosystem services
Global change and adaptation and mitigation measures
Prediction of future threats and mitigation proposals in the light of the analysis of the economic and social impacts
Water scarcity, freshwater ecosystem services and integration in RBMPs
Integrating science and policy
The Conference is planned in form of oral talks, posters and discussions, where experts from different fields can share their knowledge.
The conference invites to anyone working on water sustainability to share knowledge to face a changing world in water resources management.
The final conference programme is available an attachment below.
Contact information:
Dr. Alícia Navarro-Ortega
alicia.navarro@idaea.csic.es

Print this article