29.10.2014
Job Alert: WCMC Postdoctoral Scientist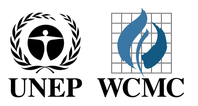 The World Conservation Monitoring Centre (WCMC) is looking to hire a Postdoctoral Scientist as part of the Nippon Foundation – University of British Columbia Nereus Program (www.nereusprogram.org). In association with the Department of Geography, University of Cambridge, this international collaboration is focused on the prediction of future global ocean fisheries, and will contribute to global sustainable fisheries and ocean management.
The role: The primary research focus of this position is to work in collaboration with UNEP-WCMC, Department of Geography, Cambridge University, and other partners on the Nippon Foundation – UBC Nereus Program to research the drivers of change in productivity in critical marine and coastal ecosystems and their impacts on fisheries-related ecosystem services.
Key responsibilities: The post holder will build upon the work of a previous post-doctoral scientist to simulate global patterns of marine ecosystem structure and function with an emphasis on fisheries production and food security. Specifically, they will improve the ecological realism of an existing dynamic ecosystem model recently published by WCMC and Microsoft Research (the Madingley model, www.madingleymodel.org) – extending the representation of climate and incorporating data on fishing pressure.
The candidate: The successful candidate will hold a PhD in marine or coastal ecology, or a related discipline with a strong emphasis on spatial analysis and modelling. They will have extensive knowledge of and experience in mathematical ecosystem modelling, programming and spatial statistics. They will also have carried out significant research at the global scale and will hold a proven record of academic performance. Furthermore, they will have an understanding of the essential characteristics of successful partnership-building and will be able to demonstrate the ability to work collaboratively and internationally.
Closing date: 2014-11-28
More information available in the ortiginal job offer: http://www.unep-wcmc.org/vacancies/postdoctoral-scientist-ad861

Print this article