05.11.2014
Gap analysis and priorities for filling identified gaps in data coverage and quality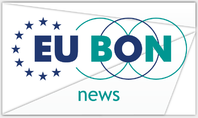 High-quality biodiversity data is essential for answering key questions on biodiversity in Europe, for example regarding the state and trends of species or for evaluating ecosystem services and functions on various scales. A new EU BON report "Gap analysis and priorities for filling identified gaps in data coverage and quality" evaluates the state of available biodiversity information and points out gaps of available biodiversity information sources.
The report aims to assess relevant data sources on biodiversity on a European and global scale. The assessment particularly evaluates the gaps of available biodiversity information sources and, after outlining the most important ones, identifies priorities for improving the data availability and gives recommendations of how they can be closed.
The report is divided into three main sections, starting first with an overall overview of gaps and limitations of biodiversity datasets. After outlining some general limitations of biodiversity data in Europe, the key findings from the specific analyses are summarized along with recommendations of how existing gaps can be closed. The last part presents a chapter containing the specific gap analysis for a selection of several main global and European datasets. The datasets represent some main sources for biodiversity data, either for specific realms (terrestrial, marine, freshwater), taxonomic groups, thematic fields (taxonomy, genetic databases) or networks of European test sites.

Print this article