27.11.2014
Special issue of Biodiversity: Call for abstracts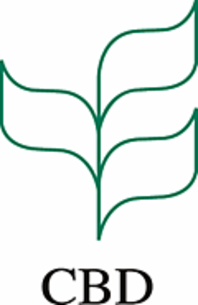 Connecting the dots: Integrating Biodiversity Observations to Better Track the CBD 2020 Targets.
Biodiversity: Journal of Life on Earth invites authors to share their experiences using systematic observations - including remote sensing observations - for monitoring change in biodiversity. The journal envisions submissions focusing on models for blending in-situ and remotely sensed data to fill gaps in the understanding of biodiversity status and trends.Biodiversity would welcome papers from members of the Biodiversity Indicators Partnership, working in the wider landscape of data and observation, and from contributors to the Group on Earth Observations Biodiversity Observation Network (GEO BON) exploring how Essential Biodiversity Variables could provide a framework for integrating biodiversity data. The journal also welcomes papers related to support offered by the Global Biodiversity Information Facility for implementing the Aichi Targets.
This special double issue will be published in September 2015, the midpoint of the 2020 mandate of the CBD, and following the release of the 4th edition of the Global Biodiversity Outlook at the October 2014 12th meeting of the CBD's Conference of the Parties (COP-12) in Pyeongchang, Republic of Korea.
Prospective authors may wish to refer to UNEP/CBD/SBSTTA/17/2, Facilitating the Implementation of the Strategic Plan for Biodiversity 2011-2020 and the Aichi Biodiversity Targets through Scientific and Technical Means, prepared for the Seventeenth meeting of the CBD's Subsidiary Body on Scientific, Technical and Technological Advice (SBSTTA-17); the SBSTTA-17 report (http://www.cbd.int/doc/?meeting=SBSTTA-17); and meeting documents for the Expert Workshop on Enhancing Biodiversity Data and Observing Systems in Support of the Implementation of the Strategic Plan for Biodiversity 2011–2020 (http://www.cbd.int/doc/?meeting=WS-BDOBS).
Please submit abstracts (250 words or less) in Times New Roman 12 pt. by 27 November 2014 to the Managing Editor, Vanessa Reid. A special board of editors will review the submitted abstracts. Only approved abstracts will be asked to proceed to final draft (4000-5000 words plus references and figures). Publication will be subject to peer review via Scholar One manuscripts online.

Print this article