17.12.2014
Memorandum of Understanding signed: EU BON and Socientize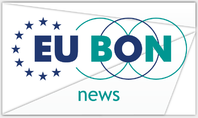 A Memorandum of Understanding (MoU) was signed at the second EU BON Stakeholder Roundtable on Citizen Science between Christoph Häuser, on behalf of EU BON, and Fermin Serrano Sanz, on behalf of the Citizen Science Project Socientize at the 27th of November 2014. The Roundtable on Citizen Science took place at the Museum für Naturkunde in Berlin, Germany and followed the General Assembly Meeting of the European Citizen Science Association.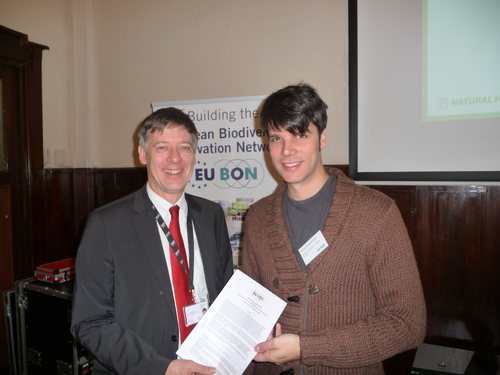 Signing the MoU: (left) Christoph Häuser, EU BON and (right) Fermin Serrano Sanz, Socientize
Socientize (Society as e-Infrastructure through technology, innovation and creativity) is a Citizen Science Project that was funded by the European Union. The project aims to coordinate agents involved in the citizen science process and to foster and promote the usage of citizen science infrastructures. There are several linkages between the citizen science related work of EU BON and Socientize (e.g. policy recommendations for citizen science) and by signing the MoU, a further exchange and follow-ups were agreed.

Print this article