06.02.2015
SEP: More needs to be done to halt global biodiversity loss and meet Aichi targets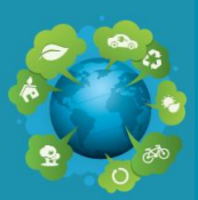 A new policy brief featured a recent issue of Science for Environment Policy highlights a new study suggesting that the Aichi biodiversity targets, set by the UN Convention on Biological Diversity, are unlikely to be achieved by 2020— despite some progress towards halting the global loss of biodiversity. The authors of the study call for policy responses to be strengthened if the ongoing loss of nature is to be stopped.
The loss of biodiversity affects the healthy functioning of ecosystems and the benefits they provide to people. The ongoing loss of the world's natural diversity, which underpins all life, prompted Parties to the UN Convention on Biological Diversity (CBD) at the World Summit for Sustainable Development in 2002 to pledge reductions in the global decline in biodiversity by 2010.
The 2010 targets set by the CBD were missed. Consequently, a new set of goals to curb the loss of species and ecosystem services, supported by the 20 Aichi targets, were adopted by 193 nations in 2010. The Aichi targets, to be achieved by 2020, are part of the global Strategic Plan for Biodiversity 2011–2020.
A global panel of 51 experts, drawn from a wide range of institutions, has recently assessed mid-term progress towards meeting these targets. They based their assessment on an analysis of 55 indicators (for example, extent of wetlands) selected from 163 potential indicators, which are key measures of the world's biodiversity. They built statistical models for each indicator, based on their status in 2010 and data trends and then projected changes to the indicators by 2020. The value for each indicator in 2010 was then compared with the projected value in 2020 to assess progression towards the 2020 Aichi targets.
Read more in the original SEP policy brief.
Original Study:
Tittensor, D.P., Walpole, M., Hill, S.L.L. et al. (2014) A mid-term analysis of progress toward international biodiversity targets. Science 346 (6206): 241- 244. DOI:10.1126/science.1257 484

Print this article