23.06.2015
BESAFE/BIOMOT Conference: Motivations and arguments to act for biodiversity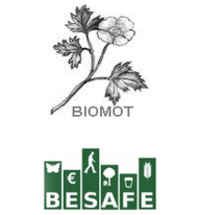 The joint BESAFE/BIOMOT Conference "Motivations and arguments to act for biodiversity" took place on 10 & 11 June 2015 in Brussels, Les Ateliers des Tanneurs. The main objective of the conference was to present alternative ways to inspire innovative policy making to act for nature.

Based on four years of large-scale research by the two European projects, the conference aimed to define what could really work to motivate society to act for nature. The conference involved a wide audience in high-level keynotes, science-policy interface sessions, stakeholder meetings and panels.

The joint event was also a platform for the BESAFE project Final Conference where the beta version of the BESAFE tool was presented and tested. The tool is planned as a user-friendly application where stakeholders can browse project results and background information to help them to help them to improve biodiversity argumentation.

Print this article