08.04.2013
Data Papers as Incentives for Opening Biodiversity Data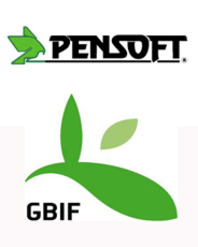 Pensoft Publishers & GBIF logos

One year of experience and perspectives for the future from Pensoft Publishers and GBIF
In 2012 GBIF and Pensoft pioneered a workflow between the GBIF's Integrated Publishing Toolkit (IPT) and Pensoft's journals ZooKeys, PhytoKeys, MycoKeys, Nature Conservation, etc. to automatically export metadata into the form of a data paper manuscript, based on the Ecological Metadata Language (EML). One year on they share their experience and perspectives for the future of data publishing.
In its essence, a Data Paper is a scholarly journal publication whose primary purpose is to describe a dataset or a group of datasets, rather than to report a research investigation. As such, it contains facts about data, not hypotheses and arguments in support of the data, as found in a conventional research article. The future of data publishing according to Pensoft Publishers and GBIF, lies in the elaborating of formats for descriptions of various kinds of data (ecological, morphological, genomic, environmental, etc.), as well as in linking to various platforms (GBIF, Scratchpads, Dryad, EDIT, CBOL, etc.).
More about the collaboration and experience of Pensoft Publishers and GBIF learn from their joint poster available here.

Print this article