12.06.2013
Initial Informatics Workshop: plans and actions for the future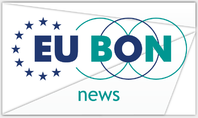 The first Informatics Workshop of the EU-FP7 funded project EU BON was held on 29-31 May 2013 in Trondheim, Norway. The meeting was hosted by the EU BON partner Norwegian Biodiversity Information Centre (NBIC). The aims were to highlight the link to infrastructures and processes like GEOSS or DataONE and to discuss the data standards and informatics architecture that will be followed by the EU BON project.
During the three-days of the workshop, the participants of the meeting discussed the important aspects regarding the informatics architecture and decided on the next steps to develop a new open-access platform for sharing biodiversity data and tools in order to advance the European biodiversity knowledge. On the first day, the aim was to highlight the link of EU BON with GEOSS, GEO BON and other processes like DataONE to find synergies and to build on work that was conducted in these processes. On the second day, detailed discussion on the specific tasks of the workgroup took place. The afternoon session was split into 3 different tracks where issues like architectural design, review and guidelines for using data standards, the design of monitoring sites and the gap analysis of existing biodiversity data were analyzed and discussed.
It was agreed that a new platform is needed which should be built on existing solutions. Thus, the platform will use the technical solutions of the DataONE network that will be adjusted to the specific needs of the EU BON project. EU BON Partners will implement DataONE Member Nodes to start the process and a DataOne coordinating node may be established towards 2015. Furthermore, it was also decided to join and support the GEO BON Working Group pilot project on automating the data flows for the Essential Biodiversity Variables.
Credit: Beate Horg


Print this article