20.06.2013
Improved flow of European biodiversity data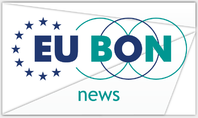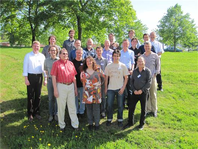 The Norwegian Biodiversity Information Centre (NBIC) was host to an international biodiversity informatics workshop May 29th-31st. The event was held as part of the EU-project European Biodiversity Observation Network (EU BON), where NBIC is a partner.
The theme for the 'EU BON Initial Informatics Workshop' was data architectures, standards and interoperability (improving flow of information between systems). The event gathered renowned international and national experts within data structures for biological data.
EU-project for better data flow
NBIC is the Norwegian partner in EU BON, an EU-project spanning 5 years where 30 institutions from 18 countries contribute. The objective is to build an infrastructure that improves the flow of biodiversity data in all of Europe. Furthermore, the project is a European affiliate to its global counterpart (GEO BON) and will contribute to the work of the newly established 'Intergovernmental Platform on Biodiversity and Ecosystem Services' (IPBES).
Good solutions showcased
Worldwide, a large number distinct standards and solutions for management of data on species and nature types exist, and one of EU BON's objectives is to find solutions to get all of these systems to communicate with one another. Several attendees contributed with presentations highlighting diverse standards and solutions for interoperability. Additionally, four international players in the field of biodiversity informatics presented general international initiatives, projects and services relevant to EU BON.
What is biodiversity informatics?
Biodiversity informatics is the field of applying IT techniques to improve management and presentation of biodiversity information, making it easier to discover, use and analyze such data.

Print this article