22.07.2013
Pan-European stakeholder consultation on the intersessional process of IPBES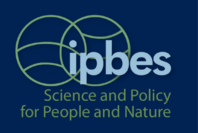 From 16th to the 18th of July, a European stakeholder consultation for the Intergovernmental Platform on Biodiversity & Ecosystem Services (IPBES) took place in Leipzig (Germany). The consultation was organized by three European Biodiversity Platforms: Network-Forum Biodiversity Research Germany (NeFo), the Belgian Biodiversity Platform, and the French Foundation for Research on Biodiversity (FRB) (further information on the conference: www.biodiversity.de/index.php/de/ipbes/nefo-aktivitaeten-zu-ipbes/workshops/pan-european-stakeholder-consultation).
IPBES will greatly influence future biodiversity policy and research, and EU BON is expected to provide a European contribution to IPBES. IPBES will be in particular of high interest, because it will need tools to integrate and analyse different data sources, to develop relevant infrastructure and to do assessments of state and trends of biodiversity at multiple scales.
EU BON was represented by several partners at the meeting and we acted as facilitators in the round-tables, gathered input for the project, participated in discussions and exchanged ideas with many representatives and colleagues. We provide you with a short summary of the meeting below.
The aims of the pan-European stakeholder consultation meeting in Leipzig were:
To reach out to stakeholders to inform people and institutes and to raise awareness of the dynamics in IPBES.
To discuss and obtain feedback on several IPBES-related documents that are currently being drafted. In their final form these documents will be submitted to the Panel for the IPBES 2 plenary session in 9-14 December 2013.
The meeting in Leipzig was organized around round table discussions of several draft documents of importance for stakeholders: the draft work programme, the stakeholder engagement strategy draft and the draft "Vision for pan-European IPBES support perspective". If you are interested these documents, currently for review, can be found here: http://www.ipbes.net/intersessional-process/current-review-documents-ipbes2.html .
There were several opportunities for EU BON partners to flag the potential biodiversity data and analysis requirements for the future IPBES work program in separate discussions and to give recommendations as to what should be additionally integrated in the draft work programme.
We also brainstormed on a potential EU BON side event at the second IPBES meeting, which will be held in 9-14 December in Antalya, Turkey. Topics discussed by national delegates in that plenary will amongst other topics comprise: the first work programme, budget, stakeholder engagement, the position of observers, technical requirements and a list of thematic priorities for IPBES assessments.
Although the meeting was a success in terms of the number and diversity of participants, the consultation felt for many participants as a top down exercise. However, the importance of being involved at this stage was felt and the hope for stakeholder empowerment in the future was often voiced.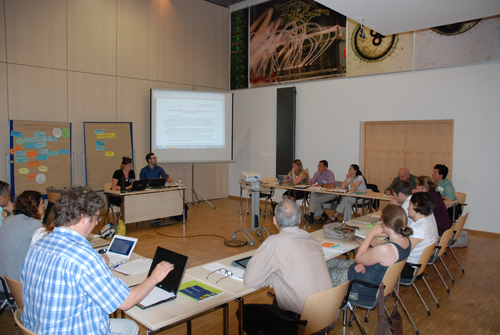 Print this article