30.10.2013
Populations of grassland butterflies decline almost 50 % over two decades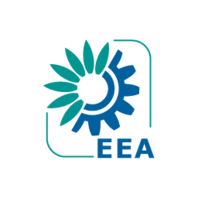 Grassland butterflies have declined dramatically between 1990 and 2011. This has been caused by intensifying agriculture and a failure to properly manage grassland ecosystems, according to a report from the European Environment Agency (EEA).
The fall in grassland butterfly numbers is particularly worrying, according to the report, because these butterflies are considered to be representative indicators of trends observed for most other terrestrial insects, which together form around two thirds of the world's species. This means that butterflies are useful indicators of biodiversity and the general health of ecosystems.
Seventeen butterfly species are examined in '
The European Grassland Butterfly Indicator: 1990–2011
', comprising seven widespread and 10 specialist species. Of the 17 species, eight have declined in Europe, two have remained stable and one increased. For six species the trend is uncertain.
Butterflies examined in the report include the Common Blue (Polyommatus icarus), which has declined significantly, the Orangetip (Anthocharis cardamines), which seems to be stable since 1990, and the Lulworth Skipper (Thymelicus acteon), which shows an uncertain trend over the last two decades.
Hans Bruyninckx, EEA Executive Director, said: "This dramatic decline in grassland butterflies should ring alarm bells – in general Europe's grassland habitats are shrinking. If we fail to maintain these habitats we could lose many of these species forever. We must recognise the importance of butterflies and other insects – the pollination they carry out is essential for both natural ecosystems and agriculture."
more...
Image © Dominik Hofer


Print this article