30.06.2016
New Book: Aquatic Biodiversity Conservation and Ecosystem Services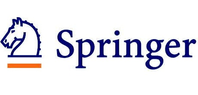 The newly published by Springer "Aquatic Biodiversity Conservation and Ecosystem Services" volume examines the topic of local biodiversity conservation in the Asia-Pacific region, one of the most rapidly changing areas in the world. With a focus on aquatic systems, this book offers insight on the state of local biodiversity, challenges in management and conservation of biodiversity, and newly developed methods for monitoring biodiversity. In addition, because the service provided by an ecosystem for humans is interlinked with conservation, the final part is dedicated to evaluating the socioeconomic aspect of ecosystem services, with special reference to local biodiversity. In effect, all contributions provide information that is invaluable for effective conservation and sustainable use of biodiversity.
This work will interest all stakeholders in biodiversity conservation, including policy makers, NPOs, NGOs, environment-related industries, and biodiversity researchers, not only in the Asia-Pacific region, but also across the entire globe.
More information here.

Print this article