02.12.2016
The GEO Handbook on Biodiversity Observation Networks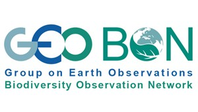 Recently published the GEO Handbook on Biodiversity Observation Networks presents a powerful resource that will provide valuable guidance to those committed to protecting, sustaining and preserving biodiversity across the planet. The practical experience which GEO BON has accumulated through its own actions, and through the efforts of its network partners, is a valuable resource to biodiversity information systems everywhere—from those just starting out in places where there has previously been little information, to large operations holding vii enormous amounts of data and wishing to know how better to use it.
The Group on Earth Observations (GEO) is a voluntary international partnership of 102 governments and 92 participating organisations which share a vision of a future in which decisions and actions for the benefit of humankind are informed by coordinated, comprehensive and sustained Earth observations. GEO achieves its mission largely through self-organising communities focused on important Earth observation domains where decision-making will benefit from data that is shared broadly and openly. These communities form connected systems and networks, creating a Global Earth Observation System of Systems (GEOSS).
During its first ten-year implementation period, 2005–2015, GEO identified biodiversity as a key 'Societal Benefit Area', resulting in the formation of the GEO Biodiversity Observation Network, GEO BON. As GEO moves into its second, ten-year implementation period, GEO BON is recognised as one of its strongest communities. It has helped to mobilise and coordinate the data and information needed for an effective response to the global threats faced by organisms, species and ecosystems. In collaboration with international treaty bodies such as the Convention on Biological Diversity (CBD) and the Ramsar Convention on Wetlands of International Importance, GEO BON has worked with national conservation agencies and non-governmental organisations at scales from regional to global. These efforts have revealed both the benefits of working together and the challenges of such a complex, but urgent task, not least of which is filling the remaining large gaps in data and information.

Print this article